A PGA (Partner Government Agency) is a division of the U.S. federal government that regulates specific products imported into the U.S., along with CBP. The following government agencies will be impacting Imports and Exports.
 U.S. Department of Agriculture (USDA)
 U.S. Department of Commerce (DOC)
 U.S. Department of Health and Human Services (HHS)
 U.S. Department of Interior (DOI)
 U.S. Department of Treasury (DoT)
 U.S. Department of Transportation (DOT)
 U.S. Environmental Protection Agency (EPA)
 Consumer Product Safety Commission (CPSC)
 Federal Communications Commission (FCC)
 Food Safety and Inspection Service (FSIS)
 Agricultural Marketing Service (AMS)
 Animal and Plant Health Inspection Service (APHIS) - Animal Care
 Animal and Plant Health Inspection Service (APHIS) - Veterinary Services
 Animal and Plant Health Inspection Service (APHIS) - Biotech's Regulatory Services
 Animal and Plant Health Inspection Service (APHIS) - Lacey Act
 Animal and Plant Health Inspection Service (APHIS) - Plant Protection & Quarantine (PPQ)
Useful Links
Galaxy is very familiar with all the up to date regulations and will ensure a smooth navigation through the customs agencies. Let our in - house licensed customs brokers handle your freight while you focus on growing YOUR business.
DOWNLOAD PDF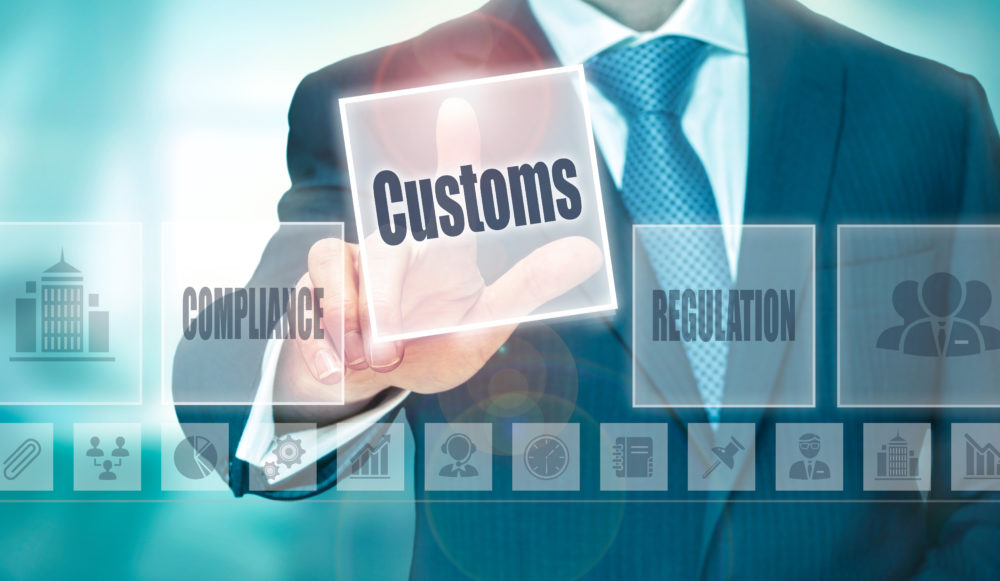 Incoterms
Incoterms were established to create a common set of rules for traders across different countries. Incoterms are a series of three-letter trade terms setup to communicate the tasks, costs, and risks associated with global trade. Incoterms 2020 parameters are as follows,
ExWorks (EXW)
Free Carrier (FCA)
Carriage Paid To (CPT)
Carriage & Insurance Paid To (CIP)
Delivered at Place Unloaded (DPU)
Delivered at Place (DAP)
Delivered Duty Paid (DDP)
Free Alongside Ship (FAS)
Free on Board (FOB)
Cost & Freight (CFR)
Cost, Insurance & Freight (CIF)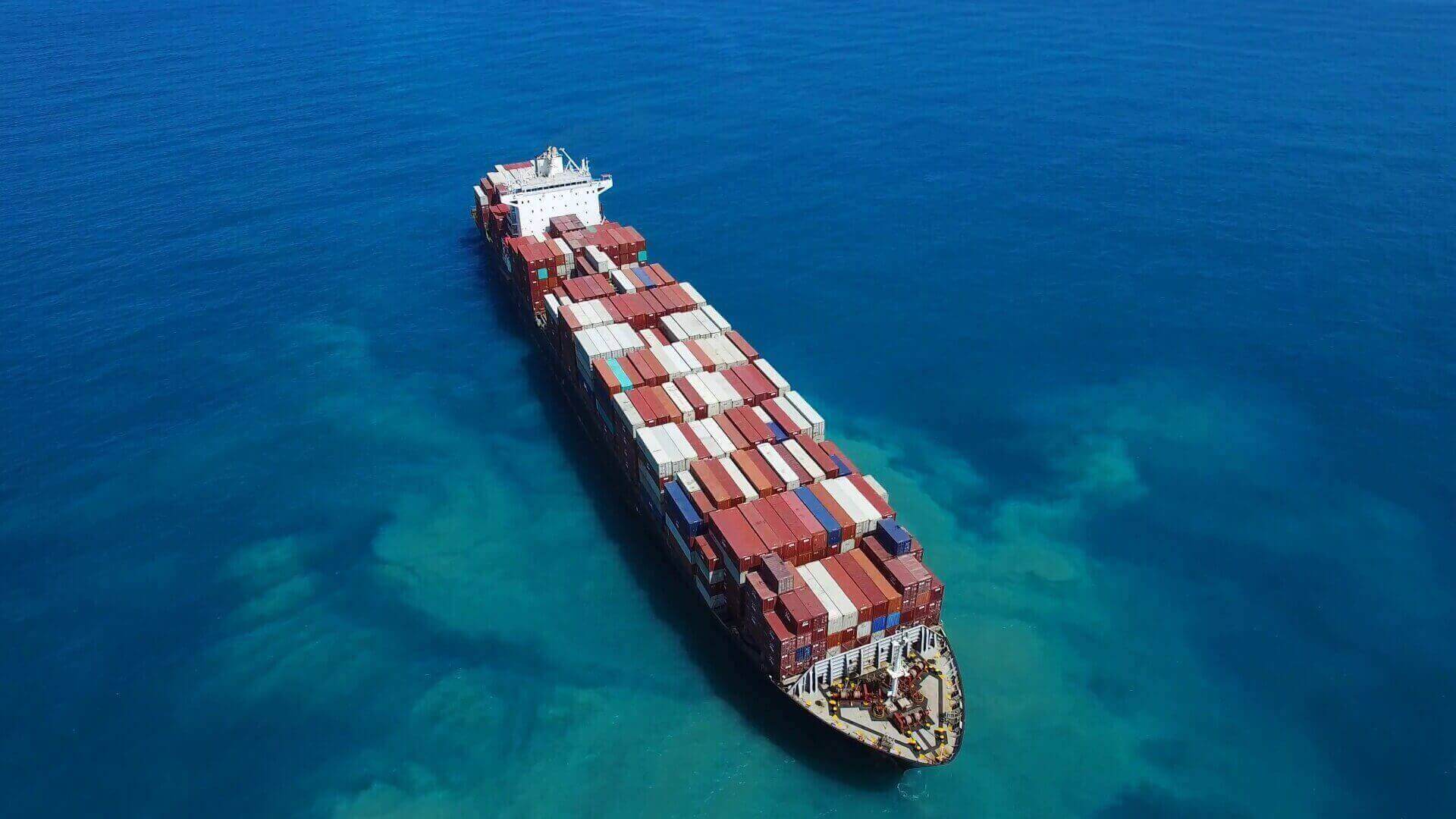 Glossary - Commonly Used Terms and Abbreviations
ADVANCE FREIGHT
Freight paid in advance and not recoverable if the carrier fails to deliver the goods at the destination unless the loss was deliberate. Freight paid in advance and not recoverable if the carrier fails to deliver the goods at the destination unless the loss was deliberate.
ADVICE OF SHIPMENT
A notice of sent to a local or foreign buyer advising that shipment has gone forward and containing details of packing, routing, etc. A copy of the invoice is often enclosed and, if desired, a copy of the bill of lading.
ALL-IN
The total price to move cargo from origin to destination, inclusive of all charges.
ARRIVAL NOTIFICATION (A/N)
Document issued to importers prior to the arrival of a vessel both for information and to enable the rerouting of cargo to be effected.
BASE RATE
A tariff term referring to ocean rate less accessorial charges, or simply the base tariff rate.
BENEFICIARY
Entity to whom money is payable. The entity for whom a letter of credit is issued. The seller and the drawer of a draft.
BILL OF LADING
A receipt for goods received for shipment or shipped on board. It is a document of title, and whilst not in itself a full contract, it contains evidence of the terms and conditions of the contract.
BOX
Colloquial name for container.
BREAK BULK CARGO
Goods shipped loose in the vessel's hold and not in a container.
BREAKBULK
Cargo that is not unitized, i.e. is in different sized units, e.g. drums, bales, barrels, etc.
BUNKER ADJUSTMENT FACTOR
The percentage added to freight to adjust for increases in the price of bunkers.
CARRIER
Any person or entity who, in a contract o f carriage, undertakes to perform or to procure the performance of carriage by rail, road, sea, air, inland waterway or by a combination of such modes.
CARRIER'S CERTIFICATE
A certificate supplied by carrier to release cargo to the correct party.
CARTAGE
Usually refers to InterCity hauling by road trucks.
CASH AGAINST DOCUMENTS (CAD)
Method of payment for goods in which documents transferring title are given the buyer upon payment of cash to an intermediary acting for the seller, usually a commission house.
CERTIFICATE OF ORIGIN
A certified document as to the origin of goods, used in foreign commerce. Certain nations require a signed statement as to the origin of the export items. Such certificates are usually obtained through a semi-official organisation such as a local chamber of commerce. A certificate may be required even though the commercial invoice contains the information.
CHASSIS
Skeleton of flatbed on wheels with locking mechanisms to secure container onto it, not self propelling (needs a Prime Mover).
CLOSING DATE
Last date on which export goods can be accepted for a nominated sailing.
CONFIRMED LETTER OF CREDIT
A letter of credit, issued by a foreign bank, whose validity has been confirmed by a domestic bank. An exporter with a confirmed letter of credit is assured of payment even if the foreign buyer or the foreign bank defaults.
CONSOLIDATOR
A person or firm performing a consolidation service for others. The consolidator takes advantage of lower full carload (FCL) rates, and savings are passed on to shipper.
CONSIGNEE
(Cnee)-The person to whom the goods are consigned.
CONSOLIDATION
Process of combining LCL parcels to make efficient use of containers.
CONTAINER DEMURRAGE
The amount payable by the importer/exporter to carrier for retaining the container beyond the free time stipulated in the applicable tariff. It is a penalty designed to discourage our merchants from keeping containers as free storage, and to speed up packing/unpacking time.
CONTAINER FREIGHT STATION(CFS)
Abbreviation for "Container Freight Station." A shipping dock where cargo is loaded ("stuffed") into or unloaded ("stripped") from containers. Generally, this involves less than containerload shipments, although small shipments destined to same consignee are often consolidated. Container reloading from/to rail or motor carrier equipment is a typical activity.
CONTAINER INSPECTION REPORT
The Report on which the condition of each container, as it enters or leaves the Depot or Terminal, is recorded by Depot or Terminal Operators
CONTAINER MANIFEST
A document detailing the contents of all the consignments in a container prepared by the container operator from data captured for the production of a Combined Transport Bill of Lading and must be carried on board ship
COST AND FREIGHT(C&F)
A term of sale where the seller must pay the costs and freight necessary to bring the goods to the named destination, but the risk of loss or damage to the goods, as well as of any cost increases, is transferred from the seller to the buyer when the goods pass the ship's rail at the port of shipment.
COST INSURANCE FREIGHT (CIF)
A term of sale for goods in transit. It refers to the cost of a commodity, its insurance and cost of carrying it by sea to a specified port, all borne by the seller and recovered in his overall price to the buyer.
CUSTOMS ENTRY
All countries require that the importer make a declaration on incoming foreign goods. The importer then normally pays a duty on the imported merchandise. The importer's statement is compared against the carrier's vessel manifest to ensure that all foreigngoods are properly declared.
DEADFREIGHT
Payment for space booked but not used
DELIVERY ORDER
A document authorizing delivery to a nominated party of goods in the care of a third party. Can be issued by a Carrier on surrender of a Bill of Lading and then used by Merchant to transfer title by endorsement.
DEMURRAGE
Charge raised for detaining FCL container/trailer at a CFS for longer period than provided in Tariff. Compensation payable to a container operator, hauler or shipowner for the detention of his equipment beyond the stipulated time in the tariff/contract/Charter Party.
DETENTION
Detention charge-Charge payable to operator of transport equipment consequent upon failure to load/discharge a container within the free period allowed.
DOCUMENTS AGAINST PAYMENT (D/P)
An indication on a draft that the documents attached are to be released to the drawee only on payment.
DRAWBACK
Repayment of duty upon re-exportation of goods previously imported.
DRAYAGE
Inland haulage of containers.
EX SHIP
The seller makes the goods available to the buyer on board the ship at the destination named in the sales contract. The seller has to bear the full cost and risk involved in bringing the goods there.
EXPORT LICENCE
Governmental document authorizing export of restricted goods.
FEEDER VESSEL
A short-sea vessel used to fetch and carry goods and containers to and from deep-sea vessels. A small or medium sized ship used to convey cargo from the deep sea vessel's port of call to other ports where the throughput of cargo does not economically justify a direct call by the ocean vessel or it being prevented from calling because of draft restrictions
FREE TIME
That amount of time that a carrier's equipment may be used without incurring additional charges.
HOUSE B/L
B/L issued by a freight forwarder or consolidator covering a single shipment containing the names, addresses and specific description of the goods shipped.
IMMEDIATE EXPORTATION
An entry that allows foreign merchandise arriving at one port to be exported from the same port without the payment of duty.
IN - TRANSIT ENTRY (I.T.)
Allows foreign merchandise arriving at one port to be transported in bond to another port, where a superseding entry is filed.
IN BOND
Goods on which duty has not been paid are held "in bond".
INSPECTION CERTIFICATE
A certificate issued by an independent agent or firm attesting to the quality and/or quantity of the merchandise being shipped.Such a certificate is usually required in a letter of credit for commodity shipments.
INSURANCE, ALL - RISK
This type of insurance offers the shipper the broadest coverage available, covering against all losses that may occur in transit.
INTERMODAL
The ability to move between two or more different modes of transport with the smallest interruption to the speed of transit. Used to denote movements of cargo containers interchangeably between transport modes, i.e.,motor, water, and air carriers, and where the equipment is compatible within the multiple systems.
L. C.L. SERVICE CHARGE
Is the charge (or total of charges) payable by the merchant: in respect of export L.C.L. Goods, for their reception from the merchant at the C.F.S. and their subsequent storage, stuffing and handling at the C.F.S. andTerminal in accordance with the carrier's instructions. In respect of import L.C.L.Goods for their reception from the carrier at the C.F.S. and previous storage,stripping, handling and release to the merchant, in accordance with the carrier's instructions, together with associated documentation.
LESS THAN CONTAINER LOAD
A parcel of cargo too small to fill a container which is grouped by the carrier at a Container Freight Station with other compatible cargo for the same destination.
LETTER OF CREDIT
An instrument of audit issued by the buyer's bank, at the buyer's request, in which the issuing bank promises to pay the seller upon presentation of documents stipulated in the terms and conditions of the audit.
LETTER OF INDEMNITY
A letter given by one department to a second party absolving him of a specified responsibility.
LIEN
A right to retain goods and documents against payment of charges etc. due but unpaid. The right to retain property (cargo or vessel) until a debt due in respect of it is paid.
NON - VESSEL OPERATING COMMON CARRIER (NVOCC)
A cargo consolidator in ocean trades who will buy space from a carrier and sub sell it to smaller shippers. The NVOCC issues bills of lading, publishes tariffs and otherwise conducts itself as an ocean common carrier, except that it will not provide the actual ocean or intermodal service.
NO - SHOW
Cargo which has been booked but does not arrive in time to be loaded before the vessel sails.
NOTIFY PARTY
Party to whom A/N is sent.
PACKING LIST
Itemized list of commodities with marks/numbers but no cost values indicated.
PALLET
A platform on which packaged goods are stacked and fastened for the purpose of ease of handling in storage on a vessel. It is usually associated with unit loading.
PIER
The structure perpendicular to the shoreline to which a vessel is secured for the purpose of loading and unloading cargo.
PORT SERVICE CHARGE
see TERMINAL HANDLING CHARGE(THC)
REEFER
A refrigerated vessel or container.
SEAL
A numbered implement so designed as to not be easily removed without obvious damage. Used to secure a container's doors as a deterrent against pilferage.
SHORT SHIPMENT
A shipment where only part is loaded. The unloaded part is often termed "left out" or "shut out".
STUFFING / STRIPPING
The action of loading/unloading or packing/unpacking a container.
TARIFF
Terms, conditions and scale of charges.
TERMINAL / BERTH
The place at which the container/s or goods are loaded or discharged from the carrying vessel.
TERMINAL HANDLING CHARGE (THC)
That charge payable by the Container Operator (but, recovered in whole or part from the merchant.). In respect of an Export FCL container for its reception at the Terminal, its storage and its transport to the vessel for loading. In respect of an Import FCL-for its reception from alongside the vessel, storage and delivery at the Terminal.
TWENTY FOOT EQUIVALENT UNIT
TEU-Standard measure of container capacity, i.e. 20 ft (FEU–40 ft)
Container Types
Standard container types
A Standard container is the most common type of container in the market. It is usually made of steel and sometimes in aluminum. The aluminum containers have a slightly higher payload. They are airtight and water-resistant, preventing damage from the outside. One end of the container has doors through which the cargo is stowed. Despite the standardized sizes of 20 and 40-feet containers, the capacity of the containers can vary from operator to operator.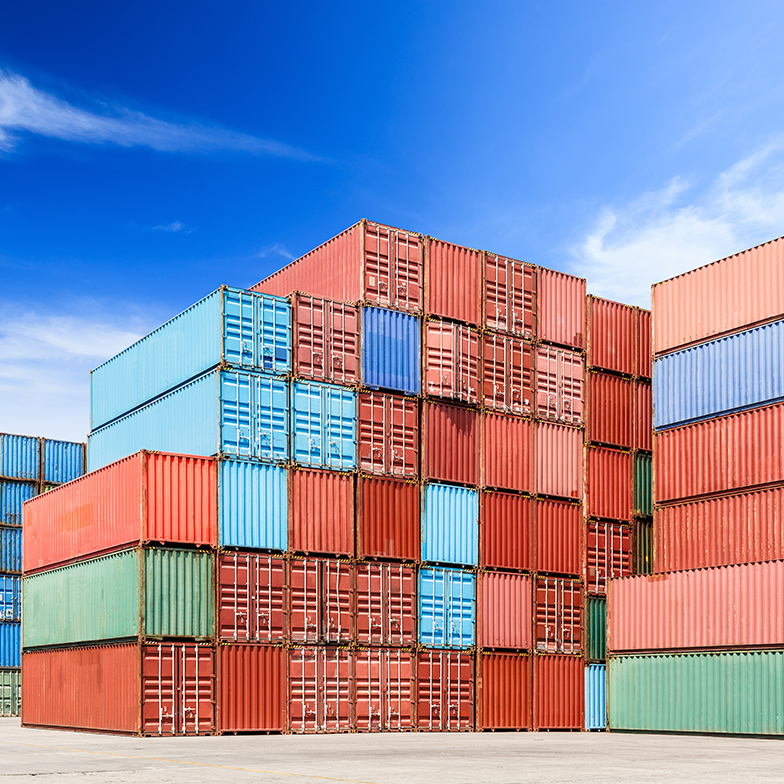 Internal length
Internal width
Internal height
Tare weight

5.9 m

2.35 m

2.39 m

2,300 kg

19.4 ft

7.8 ft

7.9 ft

5,071.5 lbs

Payload capacity
Cubic capacity

25,000 kg

33.2  m3

55,126.9 lbs

1,172 ft3
Internal length
Internal width
Internal height
Tare weight

12.03 m

2.4 m

2.39 m

3,750 kg

39.5 ft

7.9 ft

7.9 ft

8,268.8 lbs

Payload capacity
Cubic capacity

27,600 kg

67.7 m3

61,200 lbs

2,389 ft3
High cubes
High cubes, in short HC, refers to containers that are similar in structure to normal containers, the length and the width remain the same, and the height increases.  This enables them to meet more cargo demands. The following picture shows the height difference between HC and standard containers.
Internal length
Internal width
Internal height
Tare weight

12.03 m

2.35 m

2.70 m

3,900 kg

39.5 ft

7.8 ft

8.10 ft

8,598 lbs

Payload capacity
Cubic capacity

28,600 kg

76.3 m3

63,052 lbs

2,694.5 ft3
Internal length
Internal width
Internal height
Tare weight

13.55 m

2.35 m

2.70 m

4,800 kg

44.5 ft

7.9 ft

8.10 ft

10,552 lbs

Payload capacity
Cubic capacity

27,700 kg

61,067 lbs

3,037 ft3