OUR HISTORY
World-class premier logistics provider, Galaxy, has over 30 years of experience in the cargo industry. Since their founding in 1987, Galaxy has provided efficient, consistent and reliable transportation, tracking and delivery of cargo, establishing exceptional customer service and developing long-lasting relationships with their clients.
Thanks to their advanced technology and equipment, always evolving processes and knowledgeable and experienced team and network, Galaxy offers renowned cargo services, allowing their clients a worry-free process. With a diverse executive management team, Galaxy not only transports from point A to B but they will take care of every detail in between. Galaxy offers full EDI, PO Management, Duty Draw-Back services as well as legal services. In addition to the variety of quality services offered, Galaxy offers competitive pricing while exceeding customer's expectations and retaining many clients.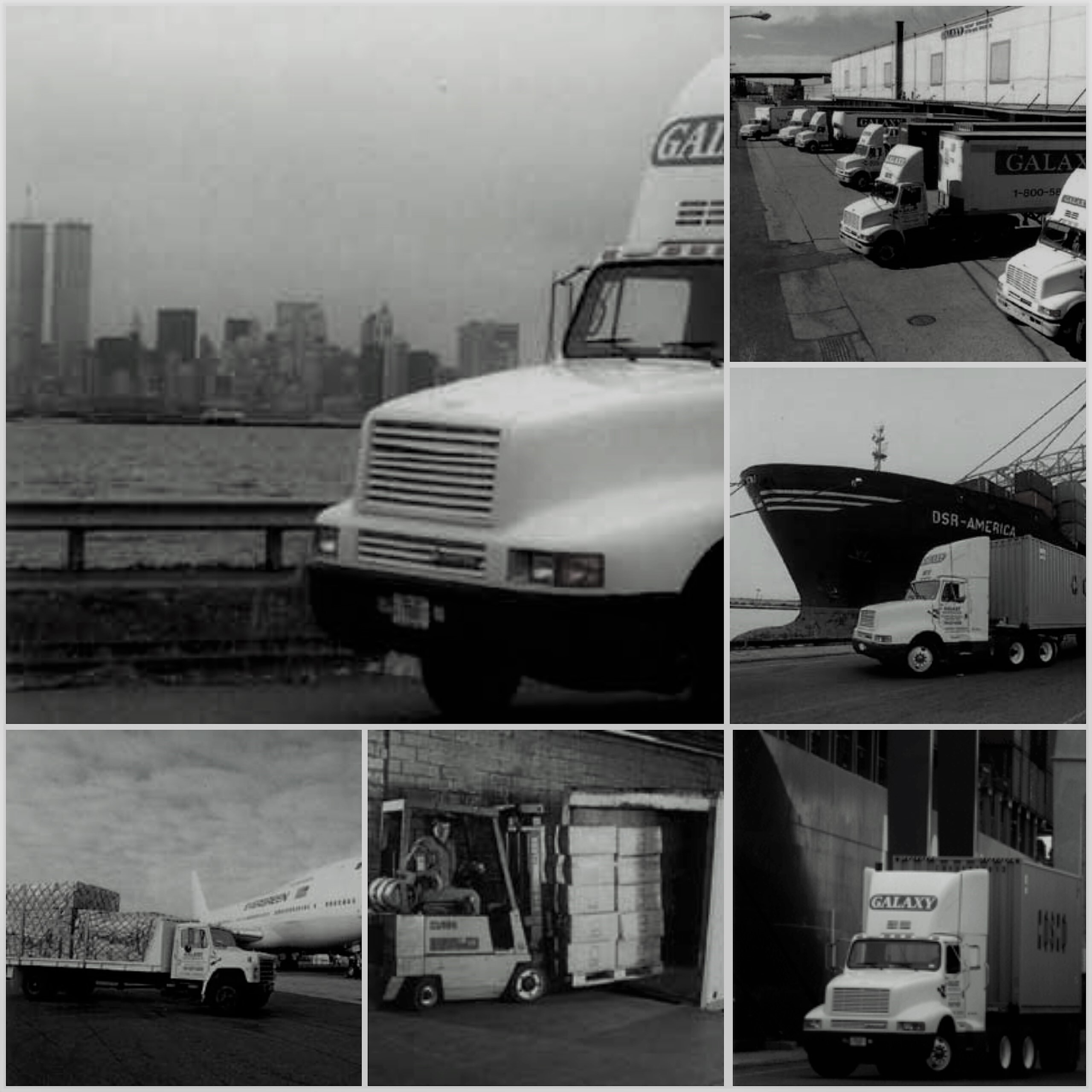 WHO WE ARE
Galaxy strives to provide an effortless freight process that is affordable and efficient. Channeling over 30 years of experience, immense knowledge of the industry, and top-notch customer service, Galaxy provides customers a stress-free experience and successfully retains customer loyalty. Not only does Galaxy offer outstanding customer service and competitive pricing, but Galaxy is constantly upgrading its equipment, and processes with the latest technology to ensure optimal service and quality performance. Galaxy covers service port to port.